Southwest Florida International Airport
Southwest FL Discount Airline Tickets Airstrip Aviation Guide
Marco Island is easy to get to by air, ship, road or rail. Most Marco Island visitors fly into one of southwest Florida's airports. Private planes and jets can fly into one of several south Florida airports or landing strips. The closest major international airport from Marco Island is Southwest Florida International Airport. Ask us about southwest Florida Discount Airline tickets or follow the links below. To feature your business, contact us.
Southwest Florida Airport

Island Hoppers / Raven Air, Marco Island Executive Airport, 2005 Mainsail Dr., Naples, FL 34114 | 239-777-4046
Raven Air Island Hoppers is pleased to announce new, non-stop flight service to Key West from Marco Island 3 days a week. Get to the Keys in a 9 passenger Cessna 402C Aircraft in about 35 minutes. Prices start at $89.00 one way, plus tax. The company also offers aerial tours of Marco and the Everglades. Private Air Charters throughout the US available.
Visit Website
---
Southwest Florida International Airport
11000 Terminal Access Road, Suite 8671
Fort Myers, Florida 33913-8899
Ph: 239-590-4800
Office Hours:
Monday-Friday, 8:30 A.M. to 5:00 P.M.
Southwest Florida Regional Airport opened May 13, 1983.
The airport was renamed Southwest Florida International Airport, and the runway was extended to 12,000 ft in 1993. This airport serves the five-county area with international flights. A $438 million airport expansion was completed in September of 2005. Southwest Florida International Airport now has a 798,000-square-foot terminal, a new taxiway and connecting roads. The SWFL International Airport is approximately a 55 mile drive from Marco Island.
Immokalee Airport | Marco Executive Airport | Naples Municipal Airport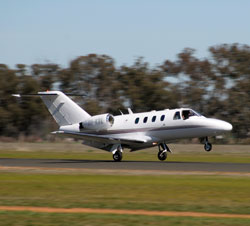 Marco Vacation Rentals | Marco Island Restaurants | Events
Marco Island Realtors | Marco Island Fishing | Marco Resorts | Travel Info
South Florida Attractions | Community
Hotels | Resorts | Vacation Rentals | Real Estate | Dining
Attractions | History | Weather | Shelling | Beaches | Golfing
Isles of Capri | Naples | Everglades | Photos | Shopping
Art Galleries | Tamiami Trail | Maps | Classified Ads

Contact Us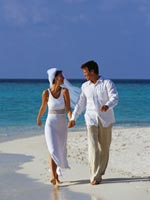 Marco Island Weddings




Attractions | Dining | Eco-Tours | Fishing

Real Estate | Rental Homes | Resorts | Pet Friendly Lodging