Marco Island Executive Airport – SW Florida Airports
Marco Island Executive Airport (KMKY)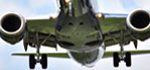 Marco Island Executive Airport is located just off the island and serves private planes and charters. The airport has recently (2014) completed major renovations that include new airport runway lighting and extending the length of the landing strip. This southwest Florida airport is the closest to Marco Island. Ask us about southwest Florida Discount Airline tickets or follow the links below. To feature your business, contact us.
Southwest Florida Airports: Marco Executive Airport


Salt Life Transportation® | 239-308-8686
Salt Life Transportation provides local airport car service for up to six people to any airport within a 200 mile radius of Southwest Florida - all airport rates include a small gratuity. Certified drivers, and luxurious vehicle for a night out on the town, shopping or appointments. Local service on Marco Island Mon-Thu 5 pm - 1 am, Fri & Sat 5 pm - 3 am. Sunday fun day in Goodland to and from Marco Island, Isles of Capri, Port of the Islands, and Naples half-price fares. Complimentary rides to 32 bars and restaurants, call for details.
Visit Salt Life Transportation Website
---
Marco Island Executive Airport
2005 Mainsail Drive, Suite 1
Naples, FL 34114
Ph: 239-394-3355
Fax: 239-642-5427
With a 5000-foot runway and 24 hour service on demand, this airport offers affordable, convenient, and hassle-free travel. Amenities include; AV gas and jet fuel, WSI computerized weather system, no stage 2 restrictions, Pilots' lounge, flight planning room, passenger terminal/lounge, car rentals, concierge services, courtesy vehicle and showers & locker rooms. Marco Island Executive Airport is located minutes from golf, fishing, beaches, dining, shopping, and more.
Ft. Lauderdale International Airport | Miami International Airport | Tampa International Airport
Immokalee Airport | Marco Executive Airport | Naples Airport
For additional information about Southwest Florida Airports, Airline Tickets, Rent-A-Cars, and Terminal hours and policies check with Airport Authorities.


Contact Us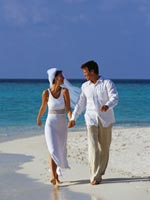 Marco Island Weddings


Fun | Dining | Tours | Fishing

Real Estate | Rentals

Resorts | Pet Friendly