Marco Island Everglades SW Florida Snakes
FL Everglades Wildlife Photos Python Snakes
Snakes of all kinds have long been living in the Everglades. Now, imported, non-native species like pythons are being discovered in the Florida Everglades. A python recently crawled onto the tarmac to sun itself on a cold, windy day at the Marco Executive Airport, which is just north of the island. If homeowners find a python in their yard, they should immediately call the FWC's nuisance animal hotline at 888-404-FWCC.  Ask us about Naples – Marco Island FL or share reviews. To feature your business, contact us.
Florida Wildlife Photographs
Florida Snakes
Pythons Everglades Snakes Native Invasive Beautiful Deadly FL Snakes. Use caution if you encounter a live snake. Observe Florida snakes from a distance. Some Florida snakes (even small snakes) are dangerous and even deadly. If you are interested in capturing snakes contact the Florida Fish and Wildlife Department. There is currently a bounty for captured Pythons in Florida.


Contact Us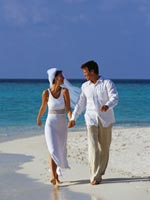 Marco Island Weddings


Fun | Dining | Tours | Fishing

Real Estate | Rentals

Resorts | Pet Friendly