Marco Island SW FL Wildlife
South Florida Wildlife Photography Information
Wildlife is part of life in southwest Florida. From giant snakes to rare birds this region has an abundance of wild creatures. Some are native, some are not.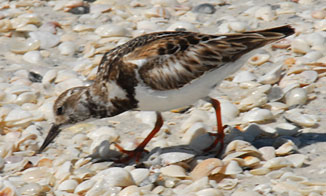 Tigertail Beach and Sand Dollar Island are considered one of Florida's most important sanctuaries for shorebirds. Migrating birds are attracted to the tidal pools. Big Marco Pass located at Tigertail's northern side is home to the least tern, black skimmer, and piping plover. Pelican, seagulls, and hundreds of other species live in or visit this region. The Marco Island – Naples area of the Gulf of Mexico also has an abundance of fish. Some of the more common fish that reside in the area waters include snook, tarpon, grouper, snapper, and sea trout. Many fish from various regions of North America use this area as their breeding ground. This provides both the sightseer and fishing enthusiast an opportunity to see a wide variety of fish. The manatee is native to the Florida waters. They are vegetarians, prefer warm water, and live in shallow marshy areas. They travel in herds and are an endangered species. Please be very careful not to disturb or come in contact with a manatee. Manatee are often unknowingly injured by boaters.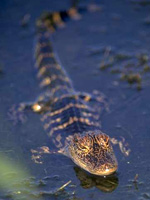 While there is a remnant population of American crocodiles in Florida they mostly live in Central and South America. However, the American alligator is much more common in North America. The alligators (aka Gators) habitat ranges from North Carolina to the southern tip of Florida and west into Texas. Yes, there are alligators on and just off of Marco Island. The canals are popular 'gator hangouts. Many other birds, manatee, and fish are found in this backwater and canals in southwest Florida.
Marco Island – Naples FL Everglades Wildlife


Sunshine Tours and Charters, Rose Marina, 951 Bald Eagle Dr., Marco Island FL | 239-642-5415
Sunshine Tours offers the best in Offshore, Back Country and Near Coastal Fishing, Island Shelling and Sightseeing aboard one of our four fishing boats. Since 1984, Sunshine Tours has provide unsurpassed on-the-water experiences for locals and visitors alike. Shared and private fishing charters available.
Visit Sunshine Tours Marco Island
---


Dolphin Study Eco Tours and Cruise, 951 Bald Eagle Drive Marco Island, FL 34145 | 239-642-6899
Get to know our local dolphins on a Marco Island dolphin cruise. The 10,000 Islands Dolphin Project is a long-term study of the abundance, distribution, movement, association patterns, and behavior of bottlenose dolphins of Southwest Florida. Join us.
Book a Dolphin Explorer Cruise
---


Island Hopper Boat Rentals and Tours, 525 Newport Dr., Naples, FL 34114 | 239-961-2473
Guided boat tours leaving Port of the Islands Marina, Naples, Florida Touring the Everglades and the Ten Thousand Islands area. Rent a pontoon for a full day of fun. Whitehorse Key is a great place to beach your boat and find amazing shells. Walk the island, explore the 10,000 islands, and enjoy a great view of the Gulf of Mexico. Look for manatee, dolphin, alligators and everything the Everglades has to offer. See the 10,000 islands up close.
Visit Island Hopper Boat Rental & Tours - Naples, FL
---


Avi's Water Sports Jet Ski Adventure Tours, Caxambas Park, 909 Collier Ct., Marco Island, FL 34145 | 239-777-9873
Avi's is a family-owned business that offers some of the most exciting dolphin jet ski tours and jet ski rental adventures on Marco Island. You are invited to take an exciting journey with Avi "The Dolphin Whisperer" and take home a complimentary flash drive of photos from your adventure. Bring the family and make lasting memories. Contact us to book your dolphin Jet Ski tour.
Avi's Water Sports & Jet Ski Adventure Tours - Marco Island, FL
---
Southwest Florida is home for many species of snakes. There are some poisonous snakes that you should be aware of. The small but poisonous coral snake will ruin anyone's day. Stay clear when you see this "beautiful looking, little snake." From tiny to big snake problems. Giant python snakes are now breeding the Everglades. A 9-foot python was captured on Marco Island in spring 2010. There are hundreds of these breeding beasts living in the nearby Everglades.
Contact us to feature your Naples – Marco Island FL business in Marco Island Living, Marco's Internet Magazine.
FLORIDA WILDLIFE
Birds | Crocs & Gators | Fish | Panthers | Manatees | Pythons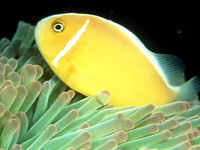 Contact Us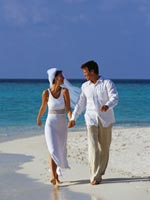 Marco Island Weddings


Fun | Dining | Eco Tours | Fishing

Real Estate | Rentals

Resorts | Pet Friendly