Types of Fish in Florida
Marco Island Florida Wildlife Photography Fish Species Information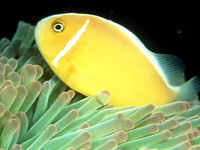 Snook
Minimum size limit is no less than 26′ or more than 34′
December 15 through January 31, June, July, and August of each year
Daily recreational bag limit is one per person per day in the Gulf
Snook permit is required whenever a saltwater license is required. Illegal to possess snook more than 34′ long
Illegal to buy or sell
Some types of Snook are Fat Snook, Common Snook, Swordspine Snook, Tarpon Snook
Tarpon
Recreational bag limit is two fish possession
Requires $50 Tarpon tag to possess or harvest
Non-edible
Ladyfish is also a type of Tarpon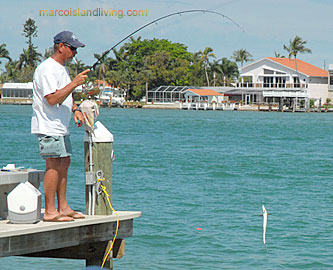 Grouper
Minimum size limit is 20″
No closed season
Daily recreational bag limit is five per person per day
Bank Sea Bass, Black Sea Bass and Rock Sea Bass are types of Grouper
There are also various other types of Grouper whose names include Grouper

Snapper
Closed November 1 through April 14 (Gulf Only)
Minimum size limit is 16″
Daily recreational bag limit is four per person per day
Types of Snapper include: Blackfin Snapper, Cubera Snapper, Dog Snapper, Gray Snapper, Lane Snapper, Mahogany Snapper, Mutton Snapper, Queen Snapper, Red Snapper, Schoolmaster, Silk Snapper, Vermilion Snapper and Yellowtail Snapper
Sea Trout
Minimum size limit is no less than 15″ or more than 20″
Season closed November and December
Recreational bag limit is five per person per day
May possess one fish over the maximum size limit
Sea Trout is a type of Drum, other types of Drum include Atlantic Croaker and Silver Perch, as well as others.
Marco Island Birding: SW Florida Hotels


Double R's Fishing & Tours Co. - 25000 Tamiami Trail East - Port of the Islands, Naples, FL 34114-9602 | 239-642-9779
Explore the natural habitat and wildlife eco-system of the south Florida Everglades. Our two and a half hour eco-nature tour starts in the heart of the Everglades where you will see manatee, then takes us out into the middle of the estuaries of the 10,000 Island to observe the Everglades wildlife.
Visit Double R's Fishing & Tours
---

Sunshine Tours and Charters, Rose Marina, 951 Bald Eagle Dr., Marco Island FL | 239-642-5415
Sunshine Tours offers the best in Offshore, Back Country and Near Coastal Fishing, Island Shelling and Sightseeing aboard one of our four fishing boats. Since 1984, Sunshine Tours has provide unsurpassed on-the-water experiences for locals and visitors alike. Shared and private fishing charters available.
Visit Sunshine Tours Marco Island
---


Dolphin Study Eco Tours and Cruise, 951 Bald Eagle Drive Marco Island, FL 34145 | 239-642-6899
Get to know our local dolphins on a Marco Island dolphin cruise. The 10,000 Islands Dolphin Project is a long-term study of the abundance, distribution, movement, association patterns, and behavior of bottlenose dolphins of Southwest Florida. Join us.
Book a Dolphin Explorer Cruise
---
FLORIDA WILDLIFE
birds | crocs & gators | fish | panthers | manatees | pythons | gopher tortoise


Contact Us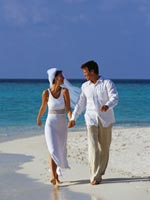 Marco Island Weddings


Fun | Dining | Tours | Fishing

Real Estate | Rentals

Resorts | Pet Friendly
/p>