South Florida Wedding Venues
Naples Marco Island Florida Beach Wedding Services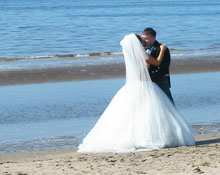 With the Gulf Coast view, subtropical island climate, and sandy beaches of Naples and Marco Island is a paradise ideal for a picture perfect Florida wedding. There are ten different houses of worship on Marco Island – and dozens of scenic Gulf Coast and beach wedding locations. Naples and Marco Island are fantastic south Florida wedding destinations. Yes, you can have a tropical island wedding without leaving the United States! All regularly ordained ministers of the Gospel in communion with some church may perform marriages on Marco Island. Ministers must complete a certificate of marriage on the marriage license and return it to the office from which it was issued. For questions see the County Clerk. Marco Island – Naples FL wedding venues are world famous. To feature your Florida Wedding Venue, contact us.
Marco Island – Naples Paradise Coast FL Weddings


Black Pearl Pirate Tours, 951 Bald Eagle Dr., Marco Island, Florida 34145 | 239-404-5422
Welcome aboard! Black Pearl Pirate Ship Cruises - Marco Island Private Charters, Sunset Cruises, Interactive Adventures. Join the fun on the Gulf of Mexico and let your pirate out with the whole family. We offer a variety of fantastic boating experiences in Marco Island, FL, including interactive pirate-themed tours, sunset cruises, and even private charters for birthdays, weddings, business, or any other event you may have. Join us for an Awesome Adventure on the water.
Visit Black Pearl Pirate Tours Marco Island
---


Marco Island Princess / Sunshine Tours, Rose Marina, 951 Bald Eagle Dr., Marco Island FL 34145 | 239-642-5415
The Marco Island Princess is a 90' luxury yacht offering daily Sightseeing, Lunch and Sunset dinner Cruises. enjoy delicious meals, two cash bars and a great view. Also available for Weddings and Private Charters. Marco Island's most unique dining experience!
Visit Marco Island Princess
---


Country Weddings |
Country Weddings is your guide to planning the perfect Country Wedding or romantic honeymoon vacation getaway. Discover sensational wedding destinations and lodging venues in Naples, FL and across the country.
Visit FL Country Weddings
---


Hilton Marco Island Beach Resort | 560 S Collier Blvd, Marco Island, FL 34145
Save on your Marco Island stay by visiting the official Hilton Marco Island, use Hilton rewards program and explore the latest offerings, special rates and amenities at this resort. Located directly on the beach, minutes from attractions, watersports, Marco Island - Naples activities and world-class golf.
Visit Marco Island Hilton
---


Country Weddings.com
The online wedding planner and honeymoon guide is Country Weddings. Find Florida weddings, Gulf Coast Weddings and US Wedding venues.


The Boat House Waterfront Motel - 1180 Edington Place Marco Island, Florida 34145 | 239-642-2400
Welcome to the Boathouse Motel, Gazebo House and Oceanview Condo - Marco Island's best kept secret and you hideaway in southwest Florida. The Boathouse is committed to preserving the charm of "Olde Marco". Enjoy island fun and feel right at home watching the dolphin, casting a line or just relaxing and enjoying the view. Stay a day, a week or a month. Some pet friendly rooms are available. Check our website for details, rates and specials.
Visit The Boat House Motel - Marco Island, FL
---


Hilton Marco Island Beach Resort | 560 S Collier Blvd, Marco Island, FL 34145
Save on your Marco Island stay by visiting the official Hilton Marco Island, use Hilton rewards program and explore the latest offerings, special rates and amenities at this resort. Located directly on the beach, minutes from attractions, watersports, Marco Island - Naples activities and world-class golf.
Visit Marco Island Hilton
---


ReMax Affinity Plus Rentals, 317 No. Collier Blvd., Marco Island, FL 34145 |  239-394-7653
ReMax Affinity Plus is your trusted source or Real Estate sales and Rentals. Find the ideal Marco Island home or vacation rental. From people searching for a condominium that allows them to live right on the beach, to families looking for a stabilizing home, we can help you find just what you need.  Attention, vacationers! Find the perfect rental property for your special getaway.
Visit ReMax Affinity Plus Rentals - Marco Island, FL
---


Matt Brown, William Raveis Real Estate, 720 Fifth Avenue South, Naples, FL 34102 | 239-580-8864
Specializing in luxury homes and condominiums, Matt Brown has 18+ years of experience marketing and selling exceptional properties. He has closed over $500 million and skillfully negotiated over 100 highest and best multiple-bid sales. Unparalleled focus on every detail, his reputation continues to set the bar high in the industry.
Matt Brown, Bonita Springs, Estero, Naples, FL Real Estate Agent
---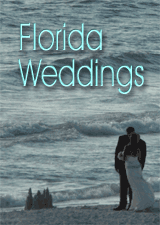 Contact Us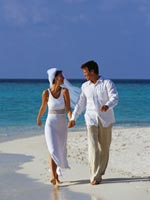 Marco Island Weddings


Fun | Dining | Eco Tours | Fishing

Real Estate | Rentals

Resorts | Pet Friendly