Seashell Identification
Marco Island FL Shells Shell Jewelry Shelling Tours, Collecting & Shell Mounds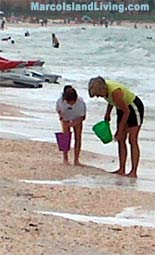 Conches are spiral shells that can be either sinistral (left-handed) or dextral (right-handed). While there is a larger variety of species of conch in the Indo-Pacific, some are in the Caribbean area, including southern Florida. Be aware that not all shells whose common name includes conch are actually of the true genus.Whelks are often confused with conches, the main difference is that a whelk's shell is slimmer. Whelks are carnivores and scavenge for their food which consists of clams, crabs, and lobsters. Coloring is typically light gray to tan usually with brown and or white streaks. The two main types of whelks are channeled and knobbed. Channeled whelks have a smooth shell with channels following the swirls. Knobbed whelks have tubercles which aid them when eating clams.Scallops are bivalve mollusks. Their adductor muscle is more developed than an oysters. This is because scallops are swimmers. They use their more developed adductor to swim and are the only migratory bivalve. Rapidly opening and closing its shell not only enable it to swim but is also its defense mechanism.The sand dollar is a marine animal. What is found on the beach is their skeleton. By the time they wash up on shore they no longer have their minute spine coating. The reason the sand dollars are white when they wash up on shore is because the sun bleaches them out. Sand dollars live off of plankton and other small organisms that are in the water. Sand dollars are usually found together in the water because they enjoy soft bottom areas. Ask us about Florida Shelling Tours or share your Marco Island – Naples FL reviews or comments. To feature your business, contact us.
Naples Marco Island Florida Seashell Identification


Double R's Fishing & Tours Co. - 25000 Tamiami Trail East - Port of the Islands, Naples, FL 34114-9602 | 239-642-9779
Experience some of the best charter boat tours south Florida has to offer. Our captains have 30+ years of experience to help make your Naples / Marco Island sight-seeing, nature viewing or shelling trip one to remember. Let Double R's take you to an uninhabited island where you may collect shells from the Gulf of Mexico. Fishing, dolphin and manatee views tours also available.
Visit Double R's Fishing & Tours
---

Sunshine Tours and Charters, Rose Marina, 951 Bald Eagle Dr., Marco Island FL | 239-642-5415
Sunshine Tours offers the best in Offshore, Back Country and Near Coastal Fishing, Island Shelling and Sightseeing aboard one of our four fishing boats. Since 1984, Sunshine Tours has provide unsurpassed on-the-water experiences for locals and visitors alike. Shared and private fishing charters available.
Visit Sunshine Tours Marco Island
---


Contact Us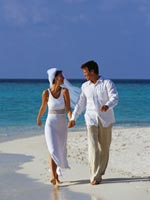 Marco Island Weddings


Fun | Dining | Tours | Fishing

Real Estate | Rentals

Resorts | Pet Friendly