Florida Nature Walks
Naples Marco Island SW FL Nature Tours – FL Natural Attractions
Get outside and enjoy. Take a Florida Nature Walk right here in Collier county. There's an abundance of hiking paths and nature walks that provide an opportunity to witness Florida wildlife, history and nature. The Naples – Marco Island area is surrounded by a richness of unique natural worlds to explore and  enjoy. We found several Florida Nature Walks all within a relatively short drive off the Island. Get to know the "real" Florida in Collier county. Visit the websites below for Florida Nature Tour information and prices. Thank you for mentioning "I found you online in Marco Island Living".  Ask us about south Florida Nature Walks or share comments. To feature your business, contact us.
Everglades Nature Walks: SW Florida Vacations


Double R's Fishing & Tours Co. - 25000 Tamiami Trail East - Port of the Islands, Naples, FL 34114-9602 | 239-642-9779
Explore the natural habitat and wildlife eco-system of the south Florida Everglades. Our two and a half hour eco-nature tour starts in the heart of the Everglades where you will see manatee, then takes us out into the middle of the estuaries of the 10,000 Island to observe the Everglades wildlife.
Visit Double R's Fishing & Tours
---

Sunshine Tours and Charters, Rose Marina, 951 Bald Eagle Dr., Marco Island FL | 239-642-5415
Sunshine Tours offers the best in Offshore, Back Country and Near Coastal Fishing, Island Shelling and Sightseeing aboard one of our four fishing boats. Since 1984, Sunshine Tours has provide unsurpassed on-the-water experiences for locals and visitors alike. Shared and private fishing charters available.
Visit Sunshine Tours Marco Island
---


Dolphin Study Eco Tours and Cruise, 951 Bald Eagle Drive Marco Island, FL 34145 | 239-642-6899
Get to know our local dolphins on a Marco Island dolphin cruise. The 10,000 Islands Dolphin Project is a long-term study of the abundance, distribution, movement, association patterns, and behavior of bottlenose dolphins of Southwest Florida. Join us.
Book a Dolphin Explorer Cruise
---


Southwest Florida Hotel Reservations
Visit Southwest Florida. We found Naples and Marco Island Hotel Deals available for a limited time at some of the best hotels in southwest Florida. Play on the Gulf Coast sand beaches or take in a round of golf at a great Naples Golf Resort.
Naples Marco Island FL Hotel Deals
---


The Boat House Waterfront Motel - 1180 Edington Place Marco Island, Florida 34145 | 239-642-2400
Welcome to the Boathouse Motel, Gazebo House and Oceanview Condo - Marco Island's best kept secret and you hideaway in southwest Florida. The Boathouse is committed to preserving the charm of "Olde Marco". Enjoy island fun and feel right at home watching the dolphin, casting a line or just relaxing and enjoying the view. Stay a day, a week or a month. Some pet friendly rooms are available. Check our website for details, rates and specials.
Visit Boat House Motel Marco Island
---


Hilton Marco Island Beach Resort | 560 S Collier Blvd, Marco Island, FL 34145
Save on your Marco Island stay by visiting the official Hilton Marco Island, use Hilton rewards program and explore the latest offerings, special rates and amenities at this resort. Located directly on the beach, minutes from attractions, watersports, Marco Island - Naples activities and world-class golf.
Visit Marco Island Hilton
---
Follow the links below for nature walks in Collier County, the south Florida Everglades and Seminole State Forest.


Contact Us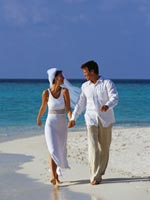 Marco Island Weddings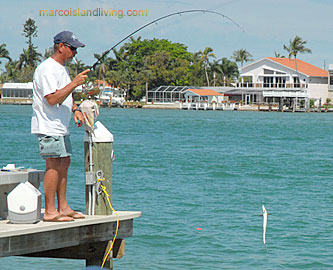 Fun | Dining | Tours | Fishing

Real Estate | Rentals

Resorts | Pet Friendly