Marco Island Naples Florida Web Design
100% Responsive Business Websites
This is the age of the 100% responsive web site. Yes, it's true – especially with today's young people. The future of the web and internet marketing is have a functional website for mobile phone and PED users. Ask us about Naples – Marco Island web design, SEO, internet marketing, webhosting or share questions and comments. To feature your business, contact us.
Naples Marco Island SW Florida Web Design
Comments or questions are welcome.
Marco Vacation Rentals | Marco Island Restaurants
Marco Island Realtors | Marco Island Fishing | Marco Resorts
South Florida Attractions | Events | Travel Info | Community
Hotels | Resorts | Vacation Rentals | Real Estate | Dining
Attractions | History | Weather | Shelling | Beaches | Golfing
Isles of Capri | Naples | Everglades | Photos | Shopping
Art Galleries | Tamiami Trail | Maps | Classified Ads

Contact Us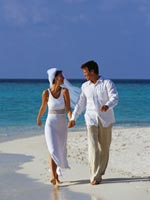 Marco Island Weddings




Attractions | Dining | Eco-Tours | Fishing

Real Estate | Rental Homes | Resorts | Pet Friendly Lodging