Marco Island Marriott Beach Resort Golf Club & Spa
South FL Vacations at Marco Island Marriott Resort SW Florida Hotels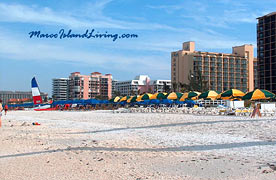 The largest beachfront resort on Marco Island is the Marco Island Marriott Beach Resort, Golf Club and Spa. This massive Marriott property is a Trip Advisor Top Rated Florida. We found the service and amenities to be above average. The Marco Island Marriott Beach Resort is about to begin a new expansion to further enhance the accommodations. Read more information about the hotel by following the link below.  The Marriott Resort and Spa is located directly on Marco Island beach. The hotel entrance is on South Collier Boulevard (FL State Hwy 951),  the main highway which runs down the islands Gulf Coast facing western shore. Ask us about Marco Island Beach Marriott Resort or share reviews. To feature your business, contact us.
Marco Beach Marriott Resort: FL Hotel Deals


Southwest Florida Hotel Reservations
Visit Southwest Florida. We found Naples and Marco Island Hotel Deals available for a limited time at some of the best hotels in southwest Florida. Play on the Gulf Coast sand beaches or take in a round of golf at a great Naples Golf Resort.
Naples Marco Island FL Hotel Deals
---


ReMax Affinity Plus Rentals, 317 No. Collier Blvd., Marco Island, FL 34145 |  239-394-7653
ReMax Affinity Plus is your trusted source or Real Estate sales and Rentals. Find the ideal Marco Island home or vacation rental. From people searching for a condominium that allows them to live right on the beach, to families looking for a stabilizing home, we can help you find just what you need.  Attention, vacationers! Find the perfect rental property for your special getaway.
Visit ReMax Affinity Plus Rentals - Marco Island, FL
---

Marriott Crystal Shores Beach Rentals, Marriott Vacation Club Resort Marco Island, FL
Visit the beautiful white sands of Marco Island Beach on the Gulf of Mexico and stay on the beach at Marriott Vacation Club Crystal Shores. Marco Island Timeshare and Vacation Rentals Suites.
Check Rates & Specials at Crystal Shores - Marriott Vacation Club Marco Island FL
---


Marco Island Civic Association, 1770 San Marco Rd. #204 Marco Island, Florida 34145 | 239-642-7778
Gain access to the most beautiful beach on Marco Island. If you own improved property or rent on Marco Island for one month or longer, you are eligible to join Residents' Beach! The Marco Island Civic Association (MICA) is the oldest and largest civic group on Marco Island, Florida, contact us for more information.
Visit Marco Island Civic Association Website
---


Contact Us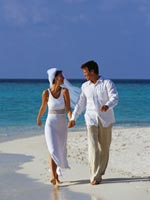 Marco Island Weddings


Fun | Dining | Eco Tours | Fishing

Real Estate | Rentals

Resorts | Pet Friendly
The specified file on Include Me shortcode does not exist.