Goodland Florida Vacations
Goodland Florida Lodging Dining Travel Real Estate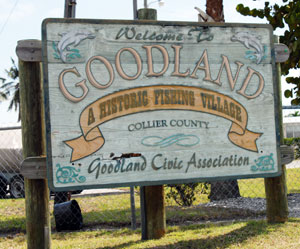 The tiny community of Goodland, located off Florida State Road 92 at the southeast corner of Marco Island, offers visitors a laid back charm unlike any other place in the region. Goodland is an historic fishing village once home to the Calusa Indians. The waters around Goodland are prime fishing for many species.


Goodland Florida Everglades Hotel Reservations
Visit the south Florida fishing village of Goodland for your Gulf Coast USA Vacation. We found Naples, Marco Island, Goodland area Hotel Deals available for a limited time. See the Florida Everglades, take a Eco-Tour to view wildlife, fish the backwaters of the 10,000 Islands. Play on the Gulf Coast white sand beaches.
Goodland, FL Lodging Specials
---
Goodland FL History
Johnny Roberts is believed to have founded Goodland in the late 1800's. He named it Goodland Point because it featured a 40-acre shell mound left by the Calusa Indians that was ideal for growing fruit and vegetables. It was also a great location to fish. Roberts would later sell his squatter's rights to Samuel Alexander Pettit, around 1890. Goodland's isolation remained virtually intact until 1938 when State Road 92 was completed and a swing bridge installed. At that time, Pettit's son Harry single-handedly built the winding Goodland road to the state road intersection using shells from the Calusa mounds.
By 1949, the shape of Goodland would forever change with the arrival of families from nearby Caxambas. Marco Island Developers moved the families to Goodland in an effort to launch ambitious building plans, which failed to materialize.
Today, Goodland, FL continues to buck the significant development changes around it. About 300 residents call the fishing community home. The fishing captains fetch local seafood from the Gulf of Mexico and dolphins break the surf.
Share your Goodland, Marco Island – Naples FL reviews or ask us about visiting Marco Island Florida. To feature your business, contact us.
Marco Vacation Rentals | Marco Island Restaurants
Marco Island Realtors | Marco Island Fishing | Marco Resorts
South Florida Attractions | Events | Travel Info | Community
CLICK HERE TO REGISTER

Stay up-to-date on Marco Island - Gulf Coast FL
WIN FREE PRIZES
Inns | Hotels | Resorts | Vacation Rentals | Real Estate | Dining
Attractions | History | Weather | Shelling | Beaches | Golfing
Isles of Capri | Naples | Everglades | Photos | Shopping
Art Galleries | Tamiami Trail | Events | Map | Classified
Contact Us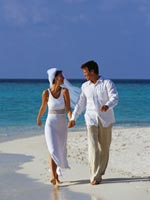 Marco Island Weddings