Everglades City Florida
Everglades City Vacations – Everglades National Park

Welcome to Everglades City – The Gateway to Everglades National Park. The original name of Everglades City was simply Everglade – then Everglades and now Everglades City. There are fewer than 500 year-round residents (census 2000). Everglades City is part of the Naples – Marco Island Metropolitan area. Located in Collier County, Everglades City was once the county seat. Today, Everglades City is The Gateway to Everglades National Park. Everglades City is located just west of the Florida mainland Barron River, of Chokoloskee Bay. Everglades City has a tropical savanna climate – warm dry winters and wet, hot and humid summers. Ask us about visiting Everglades City, Marco Island – Naples FL or share reviews. To feature your FL business, contact us.
Everglades City: Southwest Florida Vacations
History of Everglades City
This region was occupied for thousands of years by Native Americans of the Glades culture. The south Florida tribes – the Calusa and Tequesta frequently visited the Everglades to hunt and fish. The Calusa was the most powerful in the region. Calusa territory was from what is now Fort Myers and extended south to Everglades City and Chokoloskee. Calusa shell mound villages were built primarily at the mouth of rivers and on small islands. By the early 1820's most of this area was uninhabited – though local legend claims Seminole Indians planted potatoes along with is now the Barron River. In 1922 none other than Barron Collier began purchasing large parcels of land in the area. Collier also built a road to connect Everglades with what is now US41. He also built the Collier County Court House in 1926. The building is still located in the center of Everglades City and was listed on the National Register of Historic Places in 2013. Everglades City was the Collier County until 1962 when it was moved to East Naples.
Everglades City Attractions
Birdwatching, Nature Boat Tours, Kayaking, Hiking, Manatee and Charter Fishing Tours are just a few of the popular attractions and things-to-do in Everglades City. The entire family will love your Double R Fishing and Manatee tour. View manatee and other Florida wildlife in the water just north of Everglades City. Florida fishing Captain Jesse Hill will take you south of Everglades City into the Gulf of Mexico waters on the ultimate Everglades fishing adventure. The Museum of the Everglades holds interesting local photos and memorabilia. It is located just off the circle in the center of town. The Everglades Museum is in what was originally built as the Old Laundry. The building dates to the time when the Tamiami Trail was being constructed. Built by Barron Gift Collier as part of his planned community, the laundry served the people of the new city of Everglades – now Everglades City, FL.


Capt. Phil DeVille – 10,000 Islands Backwaters - Everglades National Park Fishing Tours, Port of the Islands, Naples, FL | 239-293-5480
Share Captain Phil's passion for the Ten Thousand Islands - Florida Everglades charter fishing trips. Fish for Snook, Red Fish, Trout, Snapper, Flounder and more from a 17' Mitzi Skiff Flats Boatfish. Over 15 varieties of edible fish and great sport fishing. Up to 189 species of birds may be seen in a single trip. View alligators, crocodiles, osprey, eagles, dolphin, and manatee.
Visit Capt. Phil DeVille - Evergaldes Fishing
---

Sunshine Tours and Charters, Rose Marina, 951 Bald Eagle Dr., Marco Island FL | 239-642-5415
Sunshine Tours offers the best in Offshore, Back Country and Near Coastal Fishing, Island Shelling and Sightseeing aboard one of our four fishing boats. Since 1984, Sunshine Tours has provide unsurpassed on-the-water experiences for locals and visitors alike. Shared and private fishing charters available.
Visit Sunshine Tours
- Marco Island
---

Outgoing Charters - Captain Jesse Hill, Everglades City, Chokoloskee, Port of the Islands, FL | 239-825-6283
At Outgoing Charters the customer comes first. Whether it's family fun or hardcore fishing, Captain Jesse Hill is a 4th generation native guide who will cater to your specific wants and needs. Light tackle, back country fishing in
Everglades National Park
and the 10,000 Islands. Fish for redfish, snook and more. You'll enjoy a comfortable boat with quality gear. Captain Jesse's ultimate goal is to exceed your expectations.
Call Capt. Jesse Hill - Outgoing Charters
---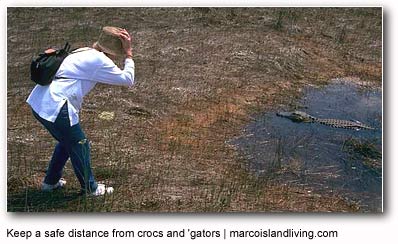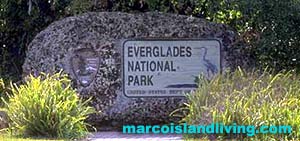 Contact Us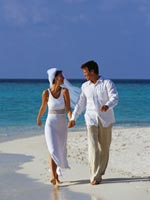 Marco Island Weddings


Fun | Dining | Eco Tours | Fishing

Real Estate | Rentals

Resorts | Pet Friendly