Everglades Nature Boat Tours
Marco Island – Florida Everglades 10,000 Island Eco-Tours
Florida Everglades Boat Tours
Captain Mike led us out of the harbor and directly into view of a basking Florida Gator. The alligator was the first of our sightings – many of which happened within the first ten minutes of our tour!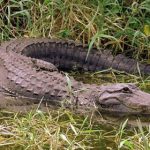 Our Everglades Nature Tour departed from Port of the Island Marina. The tour boat is comfortable yet small enough to maneuver the mangrove trails.  Captain Mike is an expert of the Everglades and was quite adept a spotting surfacing manatee. It was not long before the first of several manatees were spotted. Manatee, unlike Dolphin, will not interact with people and will not breach the water.  The gentle mammals rise slowly to sniff some air and then retreat below the surface of the water. Manatee like freshwater and may be found in South Florida waters year-round.
One of the things about this Boat Tour that impressed all was the knowledge and care of the Captain and the quietness of the motor on our vessel. The four-stroke Yamaha purred like a kitten and emitted no notable fumes and odor.  We noticed the difference when we smelled a passing boat on a similar mission.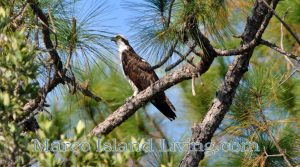 Birdwatching in the Everglades
The Everglades wildlife includes dozens of species of birds and waterfowl.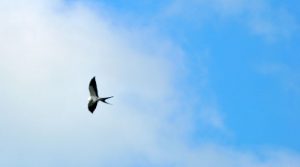 The falcon, eagle, ibis, hawk, egret and dozens of others migrating and resident species may be viewed. We spotted several nesting Osprey. The osprey live here and build large nests in the upper branches of trees and on top of platforms. Osprey nests are the target of hungry raccoons, panthers, and other predators. The everglades hawks are always on the prowl for an unattended nest.
Dolphin Viewing Adventures
The highlight for most of us on our Everglades Nature Tour was the sensational show put on for us the school of dolphin that we spotted. Captain Mike was first to spot the fin of a dolphin in the distance. He shut down and drifted quietly in and then announced: "they are females, there are several of them!"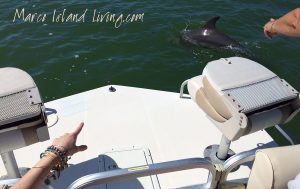 Indeed there were several playful dolphins circling and jumping around our boat! While most of the dolphin played just 10 – 20 feet from the boat, several came within inches as they seemed to want to interact with us. Captain Mike agreed and said, "female dolphin travel in groups and will often interact with humans". The grace and beauty of this amazing creature were witnessed by all of us,  up close and personal.
What to Bring
We suggest bringing along a camera, rain gear (which was not needed), sunblock, insect repellent, a hat, sunglasses, snacks, and beverages. Double-check this list before you get into the boat. Extra camera batteries are a good idea also. The Everglades scenery is spectacular. The weather can be cool in the morning but will warm into the 80's during the day. Thank you for respecting our wildlife and boating regulations.


Sunshine Tours and Charters, Rose Marina, 951 Bald Eagle Dr., Marco Island FL | 239-642-5415
Sunshine Tours offers the best in Offshore, Back Country and Near Coastal Fishing, Island Shelling and Sightseeing aboard one of our four fishing boats. Since 1984, Sunshine Tours has provide unsurpassed on-the-water experiences for locals and visitors alike. Shared and private fishing charters available.
Visit Sunshine Tours Marco Island
---


Dolphin Study Eco Tours and Cruise, 951 Bald Eagle Drive Marco Island, FL 34145 | 239-642-6899
Get to know our local dolphins on a Marco Island dolphin cruise. The 10,000 Islands Dolphin Project is a long-term study of the abundance, distribution, movement, association patterns, and behavior of bottlenose dolphins of Southwest Florida. Join us.
Book a Dolphin Explorer Cruise
---


Island Hopper Boat Rentals and Tours, 525 Newport Dr., Naples, FL 34114 | 239-961-2473
Guided boat tours leaving Port of the Islands Marina, Naples, Florida Touring the Everglades and the Ten Thousand Islands area. Rent a pontoon for a full day of fun. Whitehorse Key is a great place to beach your boat and find amazing shells. Walk the island, explore the 10,000 islands, and enjoy a great view of the Gulf of Mexico. Look for manatee, dolphin, alligators and everything the Everglades has to offer. See the 10,000 islands up close.
Visit Island Hopper Boat Rental & Tours - Naples, FL
---
Contact us, to feature your Marco Island fishing, boating, charter boat or other business, in Marco Island Living, Marco's Internet Magazine.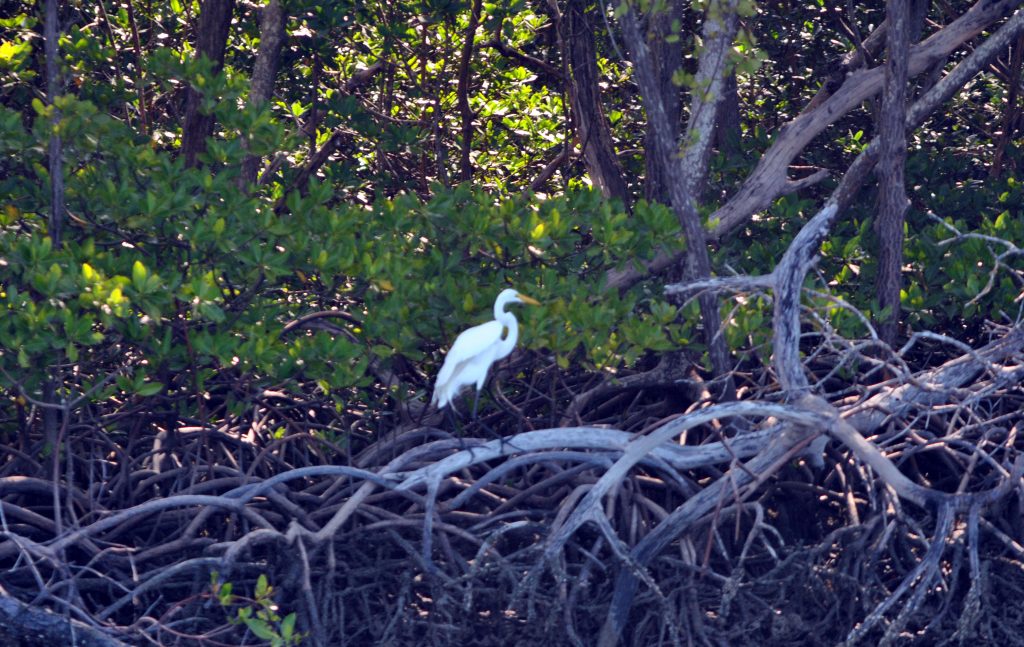 Contact Us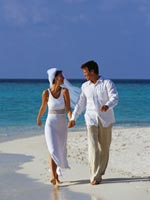 Marco Island Weddings


Fun | Dining | Eco Tours | Fishing

Real Estate | Rentals

Resorts | Pet Friendly