Double R's Fishing & Tours
Naples Marco Island Everglades SW FL Eco Tours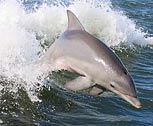 Double R's Fishing and Tours has years of experience and thousands of satisfied customers. Gary and his crew of fishing captains and naturalists provide near water and backwater fishing tours, southwest Florida sight-seeing tours and eco-adventure shelling trips to secluded islands. Family friendly and a top Trip Advisor rated south Florida attraction, Double R's Fishing and Tours is located at the beautiful Port of the Island Marina. Call to discuss your boating desires and let them create a custom shelling trip, fishing charter, or eco boat tour for you and your family. Ask us about Marco-Naples FL Boat Tours, Fishing Charters or Eco-Tours, or share reviews. To feature your FL Attraction, contact us.
Double Rs Fishing and Tours


Double R's Fishing & Tours Co. - 25000 Tamiami Trail East - Port of the Islands, Naples, FL 34114-9602 | 239-642-9779
Experience some of the best charter fishing south Florida has to offer. Our captains have 30+ years of experience to help make your Naples / Marco Island fishing trip one to remember. Fishing in an estuary is a unique esperience! You'll fish for Snook, Red Snapper, Drum Tarpon, Trout, Tripletail, Shark, Grouper, or Pompano. These are just a few of the many species in the 10,000 Islands.
Visit Website
---
Double R's Fishing & Tours Co.
25000 Tamiami Trail East
Port of the Islands
Naples, FL 34114-9602 | 239-642-9779
Hotels | Resorts | Vacation Rentals | Real Estate | Dining
Attractions | History | Weather | Shelling | Beaches | Golfing
Isles of Capri | Naples | Everglades | Photos | Shopping
Art Galleries | Tamiami Trail | Maps | Classified Ads

Contact Us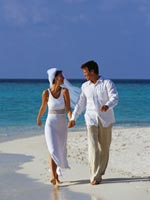 Marco Island Weddings




Attractions | Dining | Eco-Tours | Fishing

Real Estate | Rental Homes | Resorts | Pet Friendly Lodging