Marco Island Vacation Rentals
Southwestern Florida Vacation Home & Condo Rentals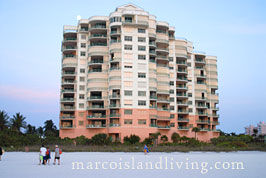 Marco Island in southwest Florida is an ideal place to have, share, or lease a condo. Whether wishing to own or rent Marco Island provides a superb blend of relaxation and activity. Marco Island visitors can find some outstanding condominium vacation rentals homes available – if you plan ahead and visit the reputable vacation rental agents below. Share your Marco Island – Naples FL vacation rental reviews or ask us about visiting Marco Island Florida. To feature your business, contact us.
Marco Island – Naples SW FL Vacation Home Rentals


ReMax Affinity Plus Rentals, 317 No. Collier Blvd., Marco Island, FL 34145 |  239-394-7653
ReMax Affinity Plus is your trusted source or Real Estate sales and Rentals. Find the ideal Marco Island home or vacation rental. From people searching for a condominium that allows them to live right on the beach, to families looking for a stabilizing home, we can help you find just what you need.  Attention, vacationers! Find the perfect rental property for your special getaway.
Visit ReMax Affinity Plus Rentals - Marco Island, FL
---


Marco Island Civic Association, 1770 San Marco Rd. #204 Marco Island, Florida 34145 | 239-642-7778
Gain access to the most beautiful beach on Marco Island. If you own improved property or rent on Marco Island for one month or longer, you are eligible to join Residents' Beach! The Marco Island Civic Association (MICA) is the oldest and largest civic group on Marco Island, Florida, contact us for more information.
Visit Marco Island Civic Association Website
---
Marco Island FL Home and Condominium Rentals
There are hundreds of beachfront and water access condos on Marco Island – most range in price from $1,000 to $4,000 a week and higher. Time share resorts like the Charter Club have been on Marco Island for more than two decades. Feature your Marco Island vacation home, vacation rental agency or luxury condominium rental in Marco Island Living. Contact us, for more information. Thank you for visiting Marco Island Living – Marco Island's Internet Magazine.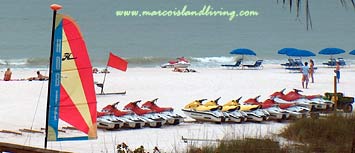 Contact Us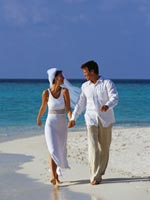 Marco Island Weddings


Fun | Dining | Eco Tours | Fishing

Real Estate | Rentals

Resorts | Pet Friendly