Marco Island SW Florida Condo Rentals
Marco Island Naples FL Beachfront Condominium Vacation Home Rentals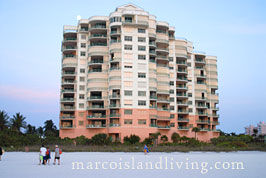 Experience the ultimate vacation by renting your own Florida condo. Marco Island FL condo rental choices are amazing. Marco Island FL offers a wide variety of waterfront and beachfront condominium vacation home rentals. Marco Island condominium lodging is available by the week, month, season or longer. Share your Marco Island – Naples FL reviews or ask us about visiting Marco Island Florida. To feature your business, contact us.
Marco Island – Naples SW FL Beach Condominium Vacation Rentals


Holiday Inn Club Vacations Sunset Cove Resort, 571 West Elkcam Circle, Marco Island, FL 34145 | 877-539-5782
Located on the bay on Marco Island, Florida - a premier vacation destination, this waterfront resort features our most luxurious villa accommodations. Granite counters, stainless steel kitchen, designer furnishings, balconies and concierge services provide an unforgettable vacation experience.
Visit Holiday Inn Club Vacations
---


Century 21, First Southern Trust, 317 No. Collier Blvd., Marco Island, FL 34145 |  239-394-7653
CENTURY 21 First Southern Trust has worked diligently to help countless clients find their ideal property in Marco Island. From people searching for a condominium that allows them to live right on the beach, to families looking for a stabilizing home, we can help you find just what you need.  Attention, vacationers! Find the perfect rental property for your special getaway.
Visit Century 21 First Southern Trust
---


Paradise Marco, 1095 Bald Eagle Drive, Marco Island, FL 34145 |  239-280-1919
Paradise Marco specializes in Seasonal Vacation Rentals, Annual Rentals and Commercial Rentals located in Marco Island and Naples, Florida. We have been renting condos, homes, office and retail space properties since 1987. Rent in Paradise! Let Jim or Jan show you how easy it is to rent a home or condominium on Marco Island.
Visit Paradise Marco - Rent in Paradise Website
---


Marco Island Beach Getaway, Contact; Melissa | 631-252-3323
Your Happy Place on Marco Island, Florida. Walk to shops and restaurants of Marco Walk Plaza, or ignore civilization altogether as you soak in the sun poolside. Both of our condos have everything you need to keep little ones (and big ones) happy: beach towels and sandcastle-building supplies. Smart TVs. Comfy BeautyRest mattresses. You name it. Watch the dolphins play, or bask in the sun while you collect handfuls of coquinas for your shell collection. You may never want to go home.
Visit Marco Island Beach Getaway Website
---

Marriott Crystal Shores Beach Rentals, Marriott Vacation Club Resort Marco Island, FL
Visit the beautiful white sands of Marco Island Beach on the Gulf of Mexico and stay on the beach at Marriott Vacation Club Crystal Shores. Marco Island Timeshare and Vacation Rentals Suites.
Check Rates & Specials at Crystal Shores - Marriott Vacation Club Marco Island FL
---


Marco Island Civic Association, 1770 San Marco Rd. #204 Marco Island, Florida 34145 | 239-642-7778
Gain access to the most beautiful beach on Marco Island. If you own improved property or rent on Marco Island for one month or longer, you are eligible to join Residents' Beach! The Marco Island Civic Association (MICA) is the oldest and largest civic group on Marco Island, Florida, contact us for more information.
Visit Marco Island Civic Association Website
---
Apollo on the Beach – Marco Island, FL
Angler's Cove at Marco Bay – Marco Island, FL
South Seas on the Gulf – Marco Island, FL
Most Marco Island condos offer pools, air conditioning and a garage. An oceanfront, luxury condo rental will cost you a bit more money than an inland vacation rental home or condos, but the convenience of Marco Island beach and views of the Gulf of Mexico are exceptional.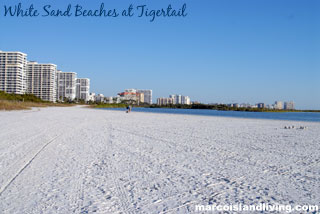 Hotels | Resorts | Vacation Rentals | Real Estate | Dining
Attractions | History | Weather | Shelling | Beaches | Golfing
Isles of Capri | Naples | Everglades | Photos | Shopping
Art Galleries | Tamiami Trail | Maps | Classified Ads

Contact Us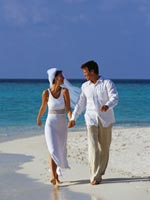 Marco Island Weddings


Attractions | Dining | Eco-Tours | Fishing

Real Estate | Rental Homes | Resorts | Pet Friendly Lodging