Florida Manatee Tours – Nature Sight-Seeing Cruises
Naples – Marco Island FL Manatee Tours – Everglades Nature Tours

Sunshine Tours and Charters, Rose Marina, 951 Bald Eagle Dr., Marco Island FL | 239-642-5415
Sunshine Tours offers the best in Offshore, Back Country and Near Coastal Sightseeing Tours, Manatee Tours, Fishing, and Island Shelling aboard one of our four boats. Since 1984, Sunshine Tours has provide unsurpassed on-the-water experiences for locals and visitors alike. Shared and private fishing and sightseeing charters available.
Visit Website
---


Double R's Fishing & Tours Co. - 25000 Tamiami Trail East - Port of the Islands, Naples, FL 34114-9602 | 239-642-9779
Explore the natural habitat and wildlife eco-system of the south Florida Everglades. Our two and a half hour eco-nature tour starts in the heart of the Everglades where you will see manatee, then takes us out into the middle of the estuaries of the 10,000 Island to observe the Everglades wildlife.
Visit Website
---


Capt. Phil DeVille – 10,000 Islands Backwaters - Everglades National Park Fishing Tours, Naples, FL | 239-293-5480
Share Captain Phil's passion for the Ten Thousand Islands - Florida Everglades charter fishing trips from Port of the Islands. Fish for Snook, Red Fish, Trout, Snapper, Flounder and more from a 17' Mitzi Skiff Flats Boatfish. Over 15 varieties of edible fish and great sport fishing. Up to 189 species of birds may be seen in a single trip. View alligators, crocodiles, osprey, eagles, dolphin, and manatee.
Visit Website
---
Take a nature cruise to view Manatee in their natural habitat. Naples / Marco Island and the Everglades is where manatee live. These large, docile, affectionate animals enjoy the warm waters of the southwestern Gulf of Mexico. Manatee often swim near the surface of the water and can be seen in shallow bays and rivers. They have flattened toenails, a prehensile upper lip and large digestive tract. They are vegetarians whose main source of food are grass beds. These mammals, also known as sea cows or the elephants of the sea. A manatee typically will surface every twenty minutes for air. Bring along your camera and enjoy the scenery as you cruise the Gulf of Mexico waters in search of Manatee – which have no natural predators other than man. They are an endangered species due to man's involvement. Follow the links below for Naples – Marco Island Manatee tours and Nature Cruises. Ask us about Marco Island – Naples FL nature boat tours or share reviews.
View Manatee: Nature Boat Tours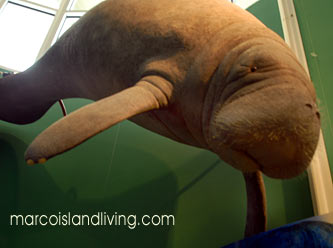 FLORIDA WILDLIFE
birds | crocs & gators | fish | panthers | manatees | pythons | gopher tortoise
Marco Vacation Rentals | Marco Island Restaurants
Marco Island Realtors | Marco Island Fishing | Marco Resorts
South Florida Attractions | Events | Travel Info | Community
CLICK HERE TO REGISTER

Stay up-to-date on Marco Island - Gulf Coast FL
WIN FREE PRIZES
Inns | Hotels | Resorts | Vacation Rentals | Real Estate | Dining
Attractions | History | Weather | Shelling | Beaches | Golfing
Isles of Capri | Naples | Everglades | Photos | Shopping
Art Galleries | Tamiami Trail | Events | Map | Classified
Contact Us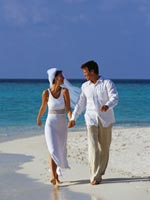 Marco Island Weddings