Cambier Park Naples Florida
Marco Island – Southwest Florida Attractions – Playground Pavilion Picnic Area
Nearby to Marco Island is Naples and the towns community built playground. Cambier Park features restrooms, a picnic area and a large covered pavilion. The Cambier Park Bandshell was named "Best Place for Free Fun" and "Best Place for Live Music" recently. Cambier Park also features a public tennis facility with coin-lit courts available for evening play. Ask us about Marco-Naples FL Attractions or share your Marco Island – Naples FL attraction reviews. To feature your Fl Attraction, contact us.
Cambier Park Concerts Naples FL


Sunshine Tours and Charters, Rose Marina, 951 Bald Eagle Dr., Marco Island FL | 239-642-5415
Sunshine Tours offers the best in Offshore, Back Country and Near Coastal Fishing, Island Shelling and Sightseeing aboard one of our four fishing boats. Since 1984, Sunshine Tours has provided unsurpassed on-the-water experiences for locals and visitors alike. Shared and private charters available.
Visit Sunshine Tours Marco Island
---


Marco Island Princess / Sunshine Tours, Rose Marina, 951 Bald Eagle Dr., Marco Island FL 34145 | 239-642-5415
The Marco Island Princess is a 90' luxury yacht offering daily Sightseeing, Lunch and Sunset dinner Cruises. enjoy delicious meals, two cash bars and a great view. Also available for Weddings and Private Charters. Marco Island's most unique dining experience!
Visit Marco Island Princess
---


Black Pearl Pirate Tours, 951 Bald Eagle Dr., Marco Island, Florida 34145 | 239-404-5422
Welcome aboard! Black Pearl Pirate Ship Cruises - Marco Island Private Charters, Sunset Cruises, Interactive Adventures. Join the fun on the Gulf of Mexico and let your pirate out with the whole family. We offer a variety of fantastic boating experiences in Marco Island, FL, including interactive pirate-themed tours, sunset cruises, and even private charters for birthdays, weddings, business, or any other event you may have. Join us for an Awesome Adventure on the water.
Visit Black Pearl Pirate Tours Marco Island
---


Marco Island Civic Association, 1770 San Marco Rd. #204 Marco Island, Florida 34145 | 239-642-7778
Gain access to the most beautiful beach on Marco Island. If you own improved property or rent on Marco Island for one month or longer, you are eligible to join Residents' Beach! The Marco Island Civic Association (MICA) is the oldest and largest civic group on Marco Island, Florida, contact us for more information.
Visit Marco Island Civic Association Website
---


Dolphin Study Eco Tours and Cruise, 951 Bald Eagle Drive Marco Island, FL 34145 | 239-642-6899
Get to know our local dolphins on a Marco Island dolphin cruise. The 10,000 Islands Dolphin Project is a long-term study of the abundance, distribution, movement, association patterns, and behavior of bottlenose dolphins of Southwest Florida. Join us.
Book a Dolphin Explorer Cruise
---


Island Hopper Boat Rentals and Tours, 525 Newport Dr., Naples, FL 34114 | 239-961-2473
Guided boat tours leaving Port of the Islands Marina, Naples, Florida Touring the Everglades and the Ten Thousand Islands area. Rent a pontoon for a full day of fun. Whitehorse Key is a great place to beach your boat and find amazing shells. Walk the island, explore the 10,000 islands, and enjoy a great view of the Gulf of Mexico. Look for manatee, dolphin, alligators and everything the Everglades has to offer. See the 10,000 islands up close.
Visit Island Hopper Boat Rental & Tours - Naples, FL
---
Cambier Park – Naples FL
755 8th Ave. South
Naples, FL 34145
Tel. 239-213-3058
The Cambier Park free concert series change often. Call the Park to inquire about upcoming free music series and concerts at Cambier Park in downtown Naples.  




Contact Us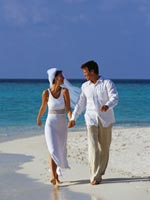 Marco Island Weddings


Fun | Dining | Eco Tours | Fishing

Real Estate | Rentals

Resorts | Pet Friendly