Marco Island SW Florida Attractions
Marco Island Everglades Naples South FL Things-To-Do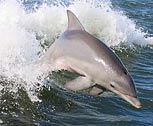 There is plenty to do in southwest Florida.  Marco Island – Everglades Florida Attractions include; Nature tours, scenic boat rides, museum visits and Everglades National Park. Southwest Florida attractions help make your Marco Island vacation an unforgettable travel experience.Browse the local attraction information below for Marco Island – Everglades Florida Attractions. Ask us about Marco-Naples FL Attractions or share your Marco Island – Naples FL attraction reviews. To feature your Fl Attraction, contact us.
Marco Island Naples SW Florida Attractions


Sunshine Tours and Charters, Rose Marina, 951 Bald Eagle Dr., Marco Island FL | 239-642-5415
Sunshine Tours offers the best in Offshore, Back Country and Near Coastal Fishing, Island Shelling and Sightseeing aboard one of our four fishing boats. Since 1984, Sunshine Tours has provided unsurpassed on-the-water experiences for locals and visitors alike. Shared and private charters available.
Visit Sunshine Tours Marco Island
---


Marco Island Princess / Sunshine Tours, Rose Marina, 951 Bald Eagle Dr., Marco Island FL 34145 | 239-642-5415
The Marco Island Princess is a 90' luxury yacht offering daily Sightseeing, Lunch and Sunset dinner Cruises. enjoy delicious meals, two cash bars and a great view. Also available for Weddings and Private Charters. Marco Island's most unique dining experience!
Visit Marco Island Princess
---


Black Pearl Pirate Tours, 951 Bald Eagle Dr., Marco Island, Florida 34145 | 239-404-5422
Welcome aboard! Black Pearl Pirate Ship Cruises - Marco Island Private Charters, Sunset Cruises, Interactive Adventures. Join the fun on the Gulf of Mexico and let your pirate out with the whole family. We offer a variety of fantastic boating experiences in Marco Island, FL, including interactive pirate-themed tours, sunset cruises, and even private charters for birthdays, weddings, business, or any other event you may have. Join us for an Awesome Adventure on the water.
Visit Black Pearl Pirate Tours Marco Island
---


Marco Island Civic Association, 1770 San Marco Rd. #204 Marco Island, Florida 34145 | 239-642-7778
Gain access to the most beautiful beach on Marco Island. If you own improved property or rent on Marco Island for one month or longer, you are eligible to join ResideThe Marco Island Civic Association (MICA) is the oldest and largest civic group on Marco Island, Florida, contact us for more information.
Visit Marco Island Civic Association Website
---


Dolphin Study Eco Tours and Cruise, 951 Bald Eagle Drive Marco Island, FL 34145 | 239-642-6899
Get to know our local dolphins on a Marco Island dolphin cruise. The 10,000 Islands Dolphin Project is a long-term study of the abundance, distribution, movement, association patterns, and behavior of bottlenose dolphins of Southwest Florida. Join us.
Book a Dolphin Explorer Cruise
---


Island Hopper Boat Rentals and Tours, 525 Newport Dr., Naples, FL 34114 | 239-961-2473
Guided boat tours leaving Port of the Islands Marina, Naples, Florida Touring the Everglades and the Ten Thousand Islands area. Rent a pontoon for a full day of fun. Whitehorse Key is a great place to beach your boat and find amazing shells. Walk the island, explore the 10,000 islands, and enjoy a great view of the Gulf of Mexico. Look for manatee, dolphin, alligators and everything the Everglades has to offer. See the 10,000 islands up close.
Visit Island Hopper Boat Rental & Tours - Naples, FL
---


Avi's Water Sports Jet Ski Adventure Tours, Caxambas Park, 909 Collier Ct., Marco Island, FL 34145 | 239-777-9873
Avi's is a family-owned business that offers some of the most exciting dolphin jet ski tours and jet ski rental adventures on Marco Island. You are invited to take an exciting journey with Avi "The Dolphin Whisperer" and take home a complimentary flash drive of photos from your adventure. Bring the family and make lasting memories. Contact us to book your dolphin Jet Ski tour.
Avi's Water Sports & Jet Ski Adventure Tours - Marco Island, FL
---


Island Bike Shops (2 Locations) 1095 Bald Eagle Dr., Marco Island, FL 34145 | 239-394-8400 & 4342 Thomasson Dr., Naples, FL 34112 | 239-732-8400
At Island Bike Shops we make your visit fun. Reserve your rental online. Check our selection of bicycle rentals, electric bikes, motor scooters, trailers, and more. Naples Bicycle Tours provides a unique opportunity for residents and visitors to experience the diversity of Southwest Florida. Our large or small group bicycle tours can accommodate all cycling levels as we personally escort you through Naples, Historic Old Naples, Marco Island, or the Natural Everglades.
Visit Island Bike Shops - Marco Island & Naples
---

Marco Island Beaches
The famous Marco Island beaches feature white sand and plenty of south Florida sunshine. Click on the beach names below for photos and more information about Marco Island beaches.
Dolphin Watching / Sunset Cocktail Cruise Tours
The Marco Island Princess offers sunset tours and Florida wildlife viewing daily.
Aerial Tours
Take a helicopter ride or airplane sight-seeing tour of Marco Island, Everglades and Big Cypress.

Naples Pier
The world-famous Naples Pier features free fishing for all – day or night.
Bird Gardens of Naples
Parrot rehabilitation, rescue, and nature center.
Rookery Bay National Estuarine Research Reserve
Aquariums, interactive exhibits, nature trail, art gallery, lunch lectures, special events, guided kayak trips, gift shop and more.
Frank Mackle Community Park
Andalusia Terrace (off S Heathwood)
Marco Island, FL 34145
Ph: 239-642-0575
Walking, biking, playground, picnic area, soccer, bocce courts, shuffle board, and an indoor game room. Dogs on leashes allowed.
Cambier Park – Naples
Naples Cambier Park is a fine example of a community built park, pavilion, playground area and bandstand.
Marco Island Historical Museum
A glimpse of life in ancient Marco Island. Historical artifacts and artwork.
Isles of Capri Paddlecraft Park
A launch for your canoe, kayak or waterboard from the Isles of Capri.



Contact Us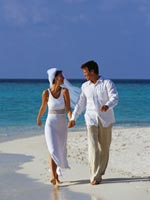 Marco Island Weddings


Fun | Dining | Eco Tours | Fishing

Real Estate | Rentals

Resorts | Pet Friendly