Marco Island SW Florida History
Marco Island FL Historic Sites – Calusa Indians – Shell Mounds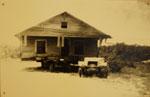 Marco Island was home to the Calusa Indians. The Calusa lived in this region of southwest Florida for hundreds of years creating little impact on the local environment. The recent island developments has brought about much change and have made Marco Island an international vacation destination. The temperate climate and white sand beaches make Marco Island an unforgettable experience.
A visit to the museums on Marco Island will also provide more information about the Calusa Indians and the history of Marco Island.

Share your Marco Island photographs with Marco Island Living.Feature your Marco Island business online in Marco Island Living. Contact us for more information. Thank you for visiting Marco Island Living – Marco Island's Internet Magazine.

Marco Island SW FL History

Pre-America Marco – The Calusa Indians
Prior to the arrival of the white man, Marco Island was inhabited by the Calusa Indians. The Calusa lived, fished and hunted in the area now known as Southwest Florida Gulf coast region. The Calusa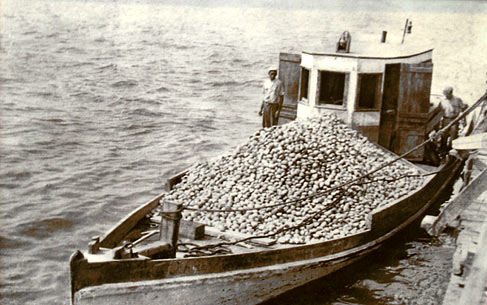 enjoyed the abundant fish, shellfish and natural resources available in the area. Reminders of the Calusa can still be seen today on Marco Island. The tribe constructed large mounds of discarded shells in an attempt to raise their homes above the water level. Some of these ancient shell mounds are still visible today.
The European Explorers Arrive
In the 1500's Marco Island was visited by Spanish explorers. Juan Ponce de Leon can upon this remote island and named it La Isla de San Marco (the island of Saint Mark). War broke out between the native Americans and the Spanish. Legend has it that Ponce de Leon was killed by a Calusa arrow when he and his men tried to overtake a Calusa village. The Calusa tribe was eventually defeated by war and disease.
The Re-Birth of Marco Island
Marco Island gained national notoriety in the late 1800's when W. T. Collier discovered some unusual items while digging on his Marco Island property. Collier unearthed ancient arrows and objects. Noted archaeologist Dr. Frank Cushing continued Collier's diggings in 1896. Cushing's visit is now one of the most celebrated archaeological expeditions in North American history. Dr. Cushing found many significant artifacts at the site, including the famous Calusa-era Key Marco Cat: a 6-inch wooden figurine, which is currently on display in the Smithsonian Institution.
The Quiet Years
For more than 100 years, Marco Island was a quiet and almost forgotten place. The name of the island was shortened to Marco Island. In 1870 a young pioneer from Tennessee named W. T. Collier settled on the north side of the island and began to put Marco on the map. Collier was a businessman, inventor and entrepreneur. Captain Collier was involved in Marco's budding clam business and invented a clam-dredger that helped streamline Marco's clamming industry.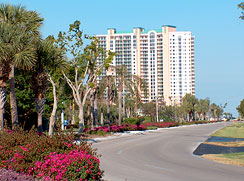 Modern Day Marco Island Florida
The beginning of what we now know as Marco Island began in the early 1920's, when Barron G. Collier (the man for whom Collier County is named and no relation to the Marco Island Colliers) bought nearly one million acres of Southwest Florida real estate, including most of Marco Island. Collier's big plans for the region were diminished by the Great Depression. Time was not on his side, thus Marco Island remained mostly rural and undeveloped until 1962.
Deltona Days
Modern-day Marco began to emerge in 1962, when a trio of brothers from Florida's east coast visited and realized the tremendous potential for the island paradise. Having successfully developed other quality projects in the Sunshine State, the Mackle brothers (Elliot, Frank, and Robert) formed Deltona Corporation and set out to create a resort island where people could live, work and play 365 days a year.
Canals were dredged to create extensive waterfront home sites and unprecedented advertising campaigns prepared Marco for its "Grand Opening" in January 1965. About 25,000 people attended the island's debut, and home sites and condominium residences began selling rapidly.
People continued to flock to Marco throughout the 1970's. The quaint beach town continued to evolve throughout the 1980's and 1990's into the exquisite island community that now draws people from around the world with its beautiful year-round weather and miles of white, sandy beaches. Marco's charms have stood the test of time for residents and visitors alike.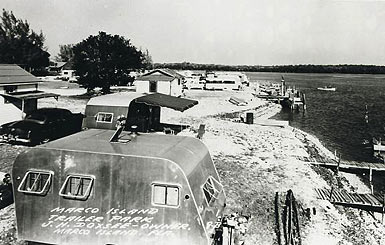 Marco Vacation Rentals | Marco Island Restaurants
Marco Island Realtors | Marco Island Fishing | Marco Resorts
South Florida Attractions | Events | Travel Info | Community
CLICK HERE TO REGISTER

Stay up-to-date on Marco Island - Gulf Coast FL
WIN FREE PRIZES
Inns | Hotels | Resorts | Vacation Rentals | Real Estate | Dining
Attractions | History | Weather | Shelling | Beaches | Golfing
Isles of Capri | Naples | Everglades | Photos | Shopping
Art Galleries | Tamiami Trail | Events | Map | Classified
Contact Us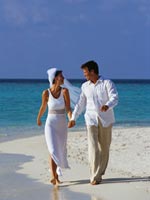 Marco Island Weddings