Florida Fish & Wildlife Resources
FL Fishing Licenses, RSS Newsfeeds, Photos, Wildlife, Fishing Rules / Regulations, Fees & Permits
Marco Island Living presents the latest news and RSS feeds from the Florida Fish and Wildlife Commission. The FL Fish & Wildlife Commission handles the state regulations, licenses and permits for Florida Fresh- Water and Saltwater Fishing, Hunting and Trapping. Find the Florida Fish and Wildlife Department News below.Ask us about Florida Fish and Wildlife or share comments. To feature your business, contact us.
State of Florida Fish & Wildlife News Feed
Southwest FL Fish & Wildlife News
Free family fishing day held at Suncoast Youth Conservation Center
Free family fishing day held at Suncoast Youth Conservation Center -

Photos available on the FWC's Flickr site: http://bit.ly/2noJiMc

Youth and families are invited to learn the basics of saltwater fishing for free Saturday, April 8, from 9 a.m. to 4 p.m. at the Suncoast Youth Conservation Center, 6650 Dickman Road, Apollo Beach.

This free family fishing event, which is available to participants 7 years and older, is limited to 30 people and will be filled on a first-come, first-served basis. Register now by emailing Samantha.Teehan@MyFWC.com.

This event will loan participants all the necessary gear and tackle, and have instructors there to teach casting, knot tying, choosing lures and bait, and creating basic fishing rigs as well as how to throw a cast net.

The Suncoast Youth Conservation Center, is a marine-focused conservation education center on the shores of Tampa Bay that provides exciting learning opportunities for youth and families. It's part of the Florida Youth Conservation Centers Network, an FWC program dedicated to Creating the Next Generation That Cares about fish and wildlife conservation. This successful program works with 350 partners to introduce kids throughout Florida to fishing, boating, shooting sports and wildlife discovery.

FWC documents panther kittens north of Caloosahatchee River
FWC documents panther kittens north of Caloosahatchee River -

Photos available on the FWC's Flickr site: https://flic.kr/s/aHskSYiUCS

The Florida Fish and Wildlife Conservation Commission (FWC) has verified the presence of at least two panther kittens north of the Caloosahatchee River in southwest Florida. These kittens are presumed to be the offspring of the first wild female panther documented north of the river since 1973.

"This is good news for Florida panther conservation," said Kipp Frohlich, deputy director for the FWC's Division of Habitat and Species Conservation. "Until now, we only had evidence of panthers breeding south of the Caloosahatchee. These pictures of a female with kittens indicate there are now panthers breeding north of the river."

Using trail cameras, biologists have monitored male panthers on various public and private lands north of the Caloosahatchee River for several years. In 2015, biologists collected a photo of what appeared to be a female panther in the FWC's Babcock Ranch Preserve Wildlife Management Area in Charlotte County. They deployed additional cameras in the summer of 2016, and captured more images of what they believed to be a female panther.

"Early this year, the cameras captured images of a female that appeared to be nursing," said Darrell Land, FWC panther team leader. "For many years, the Caloosahatchee River has appeared to be a major obstacle to northward movement of female panthers. This verification of kittens with the female demonstrates panthers can expand their breeding territory across the river naturally."

"This is a major milestone on the road to recovery for the Florida panther," said FWC Chairman Brian Yablonski. "We are mindful and appreciative of all the many partners and cooperators who have supported panther conservation efforts over the years leading to meaningful moments like this."

The FWC works closely with the U.S. Fish and Wildlife Service to ensure panther conservation on both private and public lands. Staff also work to continue building support and cooperation among private landowners who maintain working landscapes and ranches that provide important habitat for panthers.

"This is good news for panther recovery, and the Service is committed to working with landowners to make panthers and private land ownership compatible," said Larry Williams, State Supervisor of Ecological Services for the U.S. Fish and Wildlife Service.

Florida residents can support panther conservation efforts by purchasing a "Protect the Panther" license plate at BuyaPlate.com. Fees from license plate sales are the primary funding source for the FWC's research and management of Florida panthers. These funds contributed to the successful documentation of this important panther conservation milestone.

You can help with panther research by reporting panther sightings, and uploading photos and videos to the FWC at MyFWC.com/PantherSightings.

For information about Florida panthers, including tips on how to safely coexist with them, visit MyFWC.com/Panther.


Capt. Phil DeVille – 10,000 Islands Backwaters - Everglades National Park Fishing Tours, Port of the Islands, Naples, FL | 239-293-5480
Share Captain Phil's passion for the Ten Thousand Islands - Florida Everglades charter fishing trips. Fish for Snook, Red Fish, Trout, Snapper, Flounder and more from a 17' Mitzi Skiff Flats Boatfish. Over 15 varieties of edible fish and great sport fishing. Up to 189 species of birds may be seen in a single trip. View alligators, crocodiles, osprey, eagles, dolphin, and manatee.
View Website
---

Sunshine Tours and Charters, Rose Marina, 951 Bald Eagle Dr., Marco Island FL | 239-642-5415
Sunshine Tours offers the best in Offshore, Back Country and Near Coastal Fishing, Island Shelling and Sightseeing aboard one of our four fishing boats. Since 1984, Sunshine Tours has provide unsurpassed on-the-water experiences for locals and visitors alike. Shared and private fishing charters available.
Visit Website
---


Double R's Fishing & Tours Co. - 25000 Tamiami Trail East - Port of the Islands, Naples, FL 34114-9602 | 239-642-9779
Experience some of the best charter fishing south Florida has to offer. Our captains have 30+ years of experience to help make your Naples / Marco Island fishing trip one to remember. Fishing in an estuary is a unique esperience! You'll fish for Snook, Red Snapper, Drum Tarpon, Trout, Tripletail, Shark, Grouper, or Pompano. These are just a few of the many species in the 10,000 Islands.
Visit Website
---

Outgoing Charters - Captain Jesse Hill, Everglades City, Chokoloskee, Port of the Islands, FL | 239-825-6283
At Outgoing Charters the customer comes first. Whether it's family fun or hardcore fishing, Captain Jesse Hill is a 4th generation native guide who will cater to your specific wants and needs. Light tackle, back country fishing in
Everglades National Park
and the 10,000 Islands. Fish for redfish, snook and more. You'll enjoy a comfortable boat with quality gear. Captain Jesse's ultimate goal is to exceed your expectations.
Visit Website
---
Southwest FL Fish & Wildlife Fishing News
Gulf County scallop season postponed due to naturally occurring algae bloom
Gulf County scallop season postponed due to naturally occurring algae bloom -

As a precautionary measure due to a naturally occurring algae bloom in St. Joseph Bay that affects shellfish, the bay scallop harvest originally scheduled to begin on July 25th in Gulf County waters will be temporarily postponed. This postponement includes all state waters from the Mexico Beach Canal in Bay County through the westernmost point of St. Vincent Island in Franklin County. This does not impact other areas currently open for a recreational harvest. The Florida Fish and Wildlife Conservation Commission (FWC) is working closely with partners on this postponement including the Florida Department of Agriculture and Consumer Services (FDACS), which has also issued a precautionary closure for the harvest of clams, mussels and oysters in St. Joseph Bay.

FWC staff is coordinating with the Florida Department of Health, Florida Department of Environmental Protection and FDACS and they will continue to provide support and assistance as necessary. All agencies take all algal blooms seriously and will continue to respond quickly and effectively to ensure the health and safety of Floridians, visitors and our natural resources.

The scallop season is expected to be closed a minimum of two weeks. The FWC will conduct aggressive outreach efforts about the postponed season. The FWC and FDACS will continue sampling and testing scallops and other shellfish in the bay to determine when they are safe for consumption and will continue to work with the local community to determine options on the remainder of the season. More information will be issued once a season opening date has been determined and that date will be posted on the bay scallop page which can be found at MyFWC.com/Fishing by clicking on "Saltwater Fishing," "Recreational Regulations" and "Bay Scallops." Reopenings of clam, mussel or oyster harvest will be listed on the FDACS website at http://shellfish.floridaaquaculture.com/seas/seas_centralgulf.htm.

In areas outside of Gulf County, the bay scallop season in state waters from the Fenholloway River in Taylor County to the Suwannee River in Dixie County is currently open to harvest and will close to harvest on Sept. 10. All other waters open to harvest (Pasco-Hernando county line to the Suwannee River and from the Fenholloway River in Taylor County through the westernmost point of St. Vincent Island in Franklin County) will close to harvest Sept. 25 (see map below).

This algae bloom does not harm scallops directly and shouldn't cause scallop population declines. While scallops may appear healthy, they should not be consumed until FWC has issued a new statement opening the season. This algae bloom should not impact other recreational activities on St. Joseph bay.

ABOUT PSEUDO-NITZSCHIA:

Pseudo-nitzschia is a naturally occurring microscopic alga that in some cases can produce domoic acid, which can negatively impact marine mammals and seabirds and can cause Amnesic Shellfish Poisoning (ASP) in humans if contaminated shellfish are consumed. Domoic acid has been confirmed in seawater and scallop samples from St. Joseph Bay. Domoic acid does not impact finfish, but they should be carefully cleaned prior to being eaten. The best way to protect yourself is to heed closure warnings and not consume shellfish in the closed areas.

If you are experiencing symptoms of ASP, contact your primary care provider. You may also want to contact the Florida Poison Control Hotline – 1-800-222-1222. For Department of Health questions, please call 850-245-4250.

AN/KM/MR/MFM

KR/LF/FWRI

More than 5,000 lionfish removed so far in Lionfish Challenge 2017
More than 5,000 lionfish removed so far in Lionfish Challenge 2017 -

Interested in removing lionfish? There's still plenty of time to compete in this year's Lionfish Challenge, the Florida Fish and Wildlife Conservation Commission's (FWC) statewide removal incentive program. The program started on Lionfish Removal and Awareness Day, May 20, and ends Sept. 4. Over 5,000 lionfish have been removed from Florida waters thanks to the program, including nearly 3,700 recreational fish removals and more than 1,200 pounds commercially (equates to about 1,400 fish).

The challenge rewards lionfish harvesters with prizes such as T-shirts, tumblers, heat packs for stings, pole spears, an extra spiny lobster per day during the two-day sport season, and much more. It only takes 25 lionfish (or 25 pounds commercially) to qualify for the program and the more lionfish you enter, the more prizes you will receive. Plus, all participants are entered into a raffle to win even more prizes such as Mote Marine Laboratory & Aquarium gift bags, ZombieStickz pole spears and customized ZooKeeper Lionfish Containment Units.

The persons with the most lionfish at the end of the competition will be crowned the Lionfish King or Queen (recreational category) and the Commercial Champion at the Lionfish Safari tournament in St. Petersburg the weekend of Sept. 9.

Think you have what it takes to be crowned the next Lionfish King/Queen or Commercial Champion? Sign up and learn more today by visiting MyFWC.com/Lionfish.

Facebook:

Website:

Photos (Flickr): http://bit.ly/2usiJsJ

Bully netting best practices for harvesters and homeowners
Bully netting best practices for harvesters and homeowners -

Spiny lobster season is gearing up, and it is not just for divers. Harvesting lobster at night with the use of bully nets and lights is legal and fun, and is popular in the Florida Keys and portions of Miami-Dade County.

By being courteous and respectful of each other, bully netters, homeowners and other members of the public can work together to ensure the season (July 26-27 for the two-day sport season and Aug. 6-March 31, 2018, regular season) is safe and fun. Check out the list of best practices below to learn more about how to make the most of this year's spiny lobster season.

While bully netting is a legal method of harvest, bright lights and loud noise on the water late at night can be disruptive to others such as adjacent homeowners and renters.
Bully netters should try to keep lights directed down and avoid shining lights at houses along the shoreline.
Sound travels long distances over water; sound levels should be minimized when near shoreline residences.
Bully netters have the right to fish. Report any actions taken to prevent you from legally fishing to the Florida Fish and Wildlife Conservation Commission (FWC).
Remember, homeowners are concerned about protecting their homes, families and property and may be suspicious of noise and lights near their property.
While bully netting may take place close to private property, trespassing on private property is illegal.
Fishers should not go onto private property including, but not limited to, private seawalls, docks and boats.
If you experience a problem or see a resource violation, don't take matters into your own hands. Call the Wildlife Alert Hotline (888-404-3922) for assistance.

If you would like postcards with these best practices on them, email your request to Marine@MyFWC.com. Make sure to include in your email your name, mailing address, and the number of postcards you want mailed to you.

For recreational spiny lobster fishing regulations, including how to measure spiny lobster, visit MyFWC.com/Fishing and click on "Saltwater Fishing," "Recreational Regulations" and "Lobster."
Southwest FL Fish & Wildlife License & Permit News
FWC seeks input on conserving Florida burrowing owls in urban landscapes
FWC seeks input on conserving Florida burrowing owls in urban landscapes -

Photos available on the FWC's Flickr site: https://flic.kr/s/aHskZUQWTU

The Florida Fish and Wildlife Conservation Commission (FWC) will hold open-house style public meetings in June to provide information and gather input on the agency's development of Conservation Measures and Permitting Guidelines for the Florida burrowing owl.

In January, the listing status of the Florida burrowing owl changed from Species of Special Concern to state Threatened, as part of rule changes implementing the FWC's Imperiled Species Management Plan approved in November 2016.

The meetings will focus primarily on the process for developing permitting guidelines and on interim permitting processes for Florida burrowing owls in urban areas. The burrowing owl's habitat was once native dry prairies, but today this owl is as likely to be found in open areas of urban and suburban landscapes. They dig their own burrows, but also may move into the burrows of other species, such as the gopher tortoise, or occasionally inhabit manmade structures such as pipes and drains.

"The FWC is inviting the public to meet with us, ask questions and offer input about the regulatory process and permitting guidelines for burrowing owls," said Craig Faulhaber, the FWC's avian conservation coordinator.

The burrowing owl meetings are scheduled for:

June 14, 4 to 7 p.m., Cape Coral Lee County Public Library, 921 SW 39th Terrace, Cape Coral 33914.
June 15, 4 to 6:45 p.m., Marco Island Library (Rose Hall), 210 S. Heathwood Drive, Marco Island 34145.

The meetings will be an open-house format so members of the public are welcome to come and go at any time.

FWC staff at the meetings will provide information on the protections that apply to burrowing owls, the process of developing Conservation Measures and Permitting Guidelines, and the interim permitting process until guidelines for this species are in place.

The Florida burrowing owl lives primarily in peninsular Florida and is the only burrowing owl east of the Mississippi River. As one of 57 species in the Imperiled Species Management Plan, the burrowing owl has a Species Action Plan that describes its biology, habitats and the FWC's goals and actions for conserving this threatened species.

Learn more about the FWC's Imperiled Species Management Plan at MyFWC.com/Imperiled.

Go "wild" with your holiday shopping
Go "wild" with your holiday shopping -

It's fun and easy to help Florida fish and wildlife, and the wild places they live, when you shop this holiday season. Did you know the proceeds from some gifts directly fund conservation? There are gifts to show your support of wildlife, and gifts that help you carry on the tradition of spending time with family and friends on Florida's beautiful beaches, waterways and wildlife management areas. Check out our shopping list, because the holidays are almost here!

Purchase a Florida fishing or hunting license (you can even buy a gift card!) by visiting GoOutdoorsFlorida.com, calling 888-347-4356 or stopping by a participating retailer. There are licenses for residents and visitors including a Youth Gold Sportsman's License, which is good until a child turns 17. This license locks in the price, and gives a young person bragging rights as a card-carrying sportsman. Hunters and those who enjoy target shooting continue to be an important force in funding wildlife restoration and management. Through the super successful Federal Aid in Wildlife Restoration Act, which was passed in 1937, every time hunters and target shooters buy firearms, ammunition and archery equipment, a percentage of that money is designated for conservation. Wildlife Restoration Program dollars are then allocated to state fish and wildlife agencies (such as the Florida Fish and Wildlife Conservation Commission) for projects that restore, conserve and improve wildlife and their habitats. Giving a license as a gift is a great way to support conservation while putting a smile on the face of an outdoor lover.
Fishing and boating gifts will not only please anglers on your list, but contribute to fisheries conservation as well! Funds from the purchases of fishing equipment and some boating items are collected and apportioned by the Sport Fish Restoration and Boating Trust Fund and help manage America's fishery resources.
Florida wildlife T-shirts, sweatshirts, hats, art and other gifts are available at WildlifeFlorida.com. Strut apparel featuring your favorite species while supporting the Fish & Wildlife Foundation of Florida at the same time!
If there's a hunter in your life who uses a tree stand or other elevated stand, give the gift of safety. Put a big red bow on a full-body fall arrest harness system to protect that hunter from a fall. Learn about tree stand safety and more by taking a Florida hunter safety course.
For the bird watcher or bird watcher-to-be, check out binoculars, Florida birding guides, T-shirts and the patch which promotes native birds and the Great Florida Birding and Wildlife Trail.
If you give or get a kayak, canoe or paddleboard, make it look extra cool with colorful FWC manatee decals and sea turtle decals. The decals also look great on bikes, backpacks, guitar cases or computers. Available for a $5 donation at county tax collectors' offices, with more options to order at MyFWC.com/Manatee or MyFWC.com/SeaTurtle.
Vehicle license plates supporting Florida wildlife and habitats, including "Protect the Panther," "Conserve Wildlife," "Helping Sea Turtles Survive," "Save the Manatee," "Go Fishing" and "IHUNT" are available at county tax collectors' offices or at BuyaPlate.com.
Buy "Planting a Refuge for Wildlife," the beautifully illustrated booklet that helps people entice butterflies, hummingbirds and other animals into their backyards.
A personal floatation device, also known as a life jacket, can give someone you care about a safe boating experience. A newer model, such as an inflatable belt pack or suspender-style life jacket, could replace an older, bulkier life jacket.
Registration of a family member or friend with TrophyCatchFlorida.com, along with the gift of a scale to weigh fish, makes that person eligible for a drawing for a bass boat. And any time a photo of an 8 pound or larger bass is submitted it to TrophyCatch following the rules, the angler contributes valuable conservation information and could be eligible for other prizes.

The purchase of most of these gifts contributes to the research, conservation, management and educational efforts that support Florida fish and wildlife as well as the wild places they live, including wildlife management areas throughout the state. WMAs are great places to visit for wildlife viewing and other recreational activities, including fishing, hunting and hiking, during the holidays and all year-round.

Melt the butter; spiny lobster seasons start soon
Melt the butter; spiny lobster seasons start soon -

The 2016 spiny lobster season opens with the two-day recreational sport season July 27 and 28, followed by the regular commercial and recreational lobster season, which starts Aug. 6 and runs through March 31.

Planning on catching some of these tasty crustaceans? Here is what you need to know before you go.

No one wants a small lobster for dinner. Make sure you check the size. Measuring devices are required, and lobsters harvested while diving must be measured while they are in the water. If the carapace length is not larger than 3 inches, it must be left in the water (see image on how to measure spiny lobster).

To protect the next generation and your future chances to have lobster for dinner, harvest of egg-bearing females is prohibited. Lobsters have hundreds of thousands of eggs that are easily visible and attached under the tail. While most lobsters have completed reproduction by the start of the fishing season, finding lobsters with eggs is common in July and August.

Stick to the bag and possession limits so there will be enough lobsters for all your friends and family. During the two-day spiny lobster sport season, recreational divers and snorkelers can take up to six lobsters per person daily in Monroe County and Biscayne National Park waters or 12 lobsters per person daily in other Florida waters. You may possess no more than the daily bag limit of lobsters when you are on the water. When you are off the water, you may possess no more than the daily bag limit on the first day of the sport season and no more than double the daily bag limit on the second day. See the chart for an easy-to-read guide on the two-day sport season bag limits. During the Aug. 6-to-March 31 regular season, the daily recreational bag and on-the-water possession limit is six spiny lobsters per person for all Florida waters.

| | | | | |
| --- | --- | --- | --- | --- |
| Two-Day Sport Season | Where? | Daily bag limit and max number you can possess while on the water | Max number you can possess off the water on July 27 | Max number you can possess off the water on July 28 |
| | Monroe Co. and Biscayne National Park | 6 | 6 | 12 |
| | All other Florida waters | 12 | 12 | 24 |

While the waters may be less crowded at night, diving for spiny lobsters after the sun goes down is not allowed in Monroe County during the two-day sport season.

Know where you can go. Lobster harvest is always prohibited in Everglades National Park, Dry Tortugas National Park, Biscayne Bay/Card Sound Spiny Lobster Sanctuary, certain areas of John Pennekamp Coral Reef State Park, and no-take areas in the Florida Keys National Marine Sanctuary. During the two-day season, all harvest of lobster is prohibited throughout John Pennekamp Coral Reef State Park. Visit FloridaKeys.NOAA.gov/regs/mc_lobster.pdf to learn more about areas in Monroe County that are open to spiny lobster harvest.

Bring a cooler big enough to hold the entire lobster. Spiny lobsters must remain in whole condition until they are brought to shore. Also, do not take spiny lobster with any device that might puncture, penetrate or crush its shell.

Have the proper paperwork. A recreational saltwater fishing license and a spiny lobster permit are required to recreationally harvest spiny lobsters unless you are exempt from recreational license requirements. Information about these licenses and permits is available online at MyFWC.com/License or you may purchase your license today at GoOutdoorsFlorida.com.

Do double duty while you are in the water and remove invasive lionfish. These nonnative species are often found in the same areas as spiny lobster, and they negatively impact Florida's native wildlife and habitat. Help keep the lionfish population under control by removing them from Florida waters. If you plan to take lionfish with a spear, be aware of no-spearing zones and always check with your local law enforcement agency before planning your spearfishing trips. Visit MyFWC.com/Lionfish to learn more or to participate in the Lionfish Challenge reward program.

Safety first. Divers, even those who wade in, should stay within 300 feet of a properly displayed divers-down warning device (red with a white diagonal stripe on a flag or buoy, for example) when in open water and within 100 feet of a properly displayed divers-down warning device if on a river, inlet or navigation channel. Boat operators must slow to idle speed if they need to travel within 300 feet of a divers-down warning device in open water or 100 feet of one on a river, inlet or navigational channel.

Divers-down warning symbols displayed on vessels must be at least 20 inches by 24 inches. If you are using a flag, a stiffener is required to keep it unfurled and it must be displayed from the highest point of the vessel, must be visible from all directions and must be displayed only when divers are in the water. So when the divers are out of the water, don't forget to take it down. Divers-down symbols towed by divers must be at least 12 inches by 12 inches. More information on divers-down warning devices is available online at MyFWC.com/Boating by clicking on "Boating Regulations."

Additional information on recreational spiny lobster fishing, including how to measure spiny lobster, is available online at MyFWC.com/Fishing by clicking on "Saltwater Fishing," "Recreational Regulations" and "Lobster."
Marco Vacation Rentals | Marco Island Restaurants
Marco Island Realtors | Marco Island Fishing | Marco Resorts
South Florida Attractions | Events | Travel Info | Community
CLICK HERE TO REGISTER

Stay up-to-date on Marco Island - Gulf Coast FL
WIN FREE PRIZES
Inns | Hotels | Resorts | Vacation Rentals | Real Estate | Dining
Attractions | History | Weather | Shelling | Beaches | Golfing
Isles of Capri | Naples | Everglades | Photos | Shopping
Art Galleries | Tamiami Trail | Events | Map | Classified
Contact Us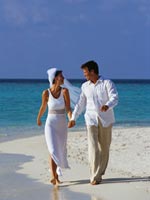 Marco Island Weddings