Marco Island Florida Beach Cam
Marco Island Beach Cam Marco Island Marriott Beach Resort Live Cam
What's it like at the beach? Find out now about Florida Beach Conditions, Red Tide Alerts, Surf Reports, Wind, Dead Fish, and other Florida Beach Reports, Tide Information, Ocean Weather Alerts. Live Marco Island Beach Conditions reports are now available. Look for the link to Collier County Beaches for report on Tiger Tail Beach, City Access Beach and South Marco Beach. The reports include; Water Color, Wind Direction, Surf Conditions,and other beach and water information about Algae, Fish and Respiratory Irritations. The report includes beaches in Pinellas, Manatee, Sarasota, Lee and Collier counties.

Southwest Florida beach information is provided from several sources, including lifeguards, park rangers, and others. Reports are updated daily. The Florida Beach Conditions Report is implemented by Mote's Environmental Health Program. Residents and visitors without Internet access may also access the report by calling 941-BEACHES (941-388-5223). Follow the links below for updated information about Marco Island Southwest Florida Beaches.

Contact us for more information. Feature your business online in marcoislandliving.com. Learn more about advertising in MarcoIslandLiving.com.

Marco Island FL Live Beach Cam

TigerTail Beach
168 Royal Palm Drive
Marco Island, FL 34145
Marco Island Historical Society Museum

Residents' Beach
30 South Collier Blvd.
Marco Island, Fl 34113
This beach is private for Marco Island residents only. Visitors of 30 days or longer may apply for a Residents Beach pass.

South Beach
South Collier at Swallow Drive
Marco Island, FL 34145
There is a parking lot that requires a Collier County Beach Pass located on Swallow Drive near the walkway to South Beach.
Upload Your Marco Island Photos Here
[ngg_uploader id=10]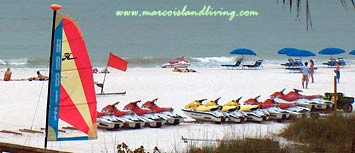 Marco Vacation Rentals | Marco Island Restaurants
Marco Island Realtors | Marco Island Fishing | Marco Resorts
South Florida Attractions | Events | Travel Info | Community
CLICK HERE TO REGISTER

Stay up-to-date on Marco Island - Gulf Coast FL
WIN FREE PRIZES
Inns | Hotels | Resorts | Vacation Rentals | Real Estate | Dining
Attractions | History | Weather | Shelling | Beaches | Golfing
Isles of Capri | Naples | Everglades | Photos | Shopping
Art Galleries | Tamiami Trail | Events | Map | Classified
Contact Us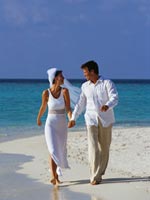 Marco Island Weddings