Contact Marco Island Living Advertising
FL Internet Banner Ads – Enhanced Listings – Web Marketing
Marco Island Living Magazine reaches all of Florida and beyond. Target Gulf Coast Florida residents, visitors and vacationers. Drive quality traffic to your web site and new customers to your business. Marco Island Living Magazine is a service of Multimedia Inc., Made in America. Ask us about southwest Florida, Naples, Marco Island or the Florida Everglades Internet advertising or webhosting. To feature your business, contact us.
Marco Island Living Advertising Contact
Advertising questions are welcome.
CLICK HERE TO REGISTER

Stay up-to-date on Marco Island - Gulf Coast FL
WIN FREE PRIZES
Inns | Hotels | Resorts | Vacation Rentals | Real Estate | Dining
Attractions | History | Weather | Shelling | Beaches | Golfing
Isles of Capri | Naples | Everglades | Photos | Shopping
Art Galleries | Tamiami Trail | Events | Map | Classified
Contact Us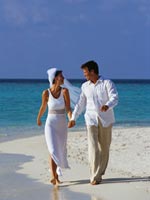 Marco Island Weddings